It's been four long years, but now it's finally time for most Americans to pretend to be casual soccer fans again.
Unfortunately for them (and the executives at FOX) the United States failed to qualify for the World Cup this year.
Don't fret, though! I've decided to put together a guide to help you pick a new favorite team to tell other people you're rooting for.
The first match kicks off Thursday at 11:00 a.m. EST.
Group A
1. Uruguay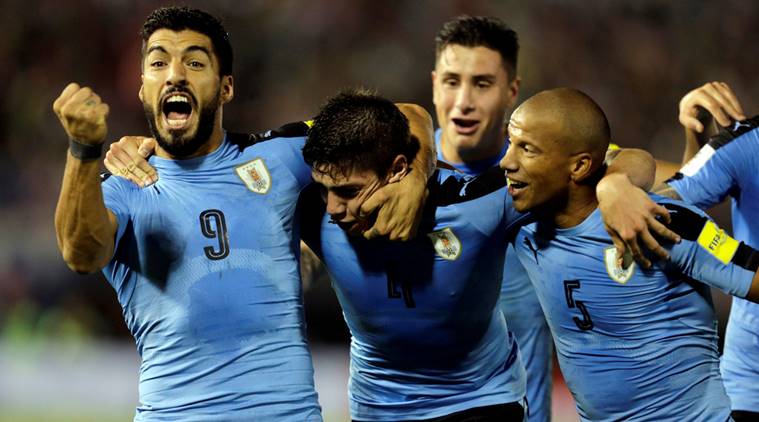 KNOWN FOR: Being in South America
FUN SOCCER MAN: Luis Suarez
PREDICTION: Uruguay is an incredibly talented squad with some of the best forwards on the planet. They're led by Edinson Cavani and the always controversial (and sometimes racist) Luis Suarez. They will go as far as Suarez can take them before biting someone.
2. Egypt
KNOWN FOR: Pyramids, Mummies
FUN SOCCER MAN: Mohamed Salah
PREDICTION: Mo Salah spent this past season being one of the best players in the world and leading Liverpool to an appearance in the UEFA Champions League Final. Unfortunately, he suffered a separated shoulder in that match after Sergio Ramos pulled his arm out of its socket. If Salah is healthy, Egypt can get out of the group.
3. Russia
KNOWN FOR: Meddling in U.S. elections
FUN SOCCER MAN: Vladimir Putin
PREDICTION: Russia won't make it out of the group, but it will be fun to watch how the host nation behaves while the eyes of the world are on them. The United States won't be paying attention, but hey, maybe some of our friends will let us know what's going on.
4. Saudi Arabia
KNOWN FOR: Oil money, Not letting women do things
FUN SOCCER MAN: Mohammad Al-Sahlawi
PREDICTION: Saudi Arabia is not very good at soccer. They will not win a match.
Group B
1. Morocco
KNOWN FOR: Being that section of Epcot with all of the Aladdin stuff
FUN SOCCER MAN: Medhi Benatia
PREDICTION: The expert consensus is that Group B is the easiest one to predict. Spain and Portugal are supposed to easily run through this group. I reject this notion, and look for their neighbor, Morocco, to shock the world.
2. Portugal
KNOWN FOR: Being confused with Spain
FUN SOCCER MAN: Cristiano Ronaldo
PREDICTION: Look at Ronaldo. He's so handsome. How can someone like that even exist? I'm in awe.
3. Spain
KNOWN FOR: Siestas, Not participating in World Wars
FUN SOCCER MAN: Sergio Ramos
PREDICTION: One of the best parts of any international competition is watching a world power completely shit its pants. Here's hoping Spain can follow up their 2014 performance with another flame out. They're boring, and Ramos might be the tournament's biggest villain.
4. Iran
KNOWN FOR: Being an oppressive theocracy
FUN SOCCER MAN: Sardar Azmoun
PREDICTION: Iran's star player, Azmoun, plays his club soccer in Russia, and kind looks like if Elvis were a Beatle. Unfortunately for Iran, the team will not be playing in Nikes this tournament because of U.S. sanctions.
Group C
1. France
KNOWN FOR: Freedom Fries
FUN SOCCER MAN: Antoine Griezmann
PREDICTION: France has some of the best players in the world, and will for the next couple World Cups. I had serious trouble picking just one fun soccer man, with the likes of Paul Pogba and Kylian Mbappé also on the squad. This team will be one of the favorites.
2. Denmark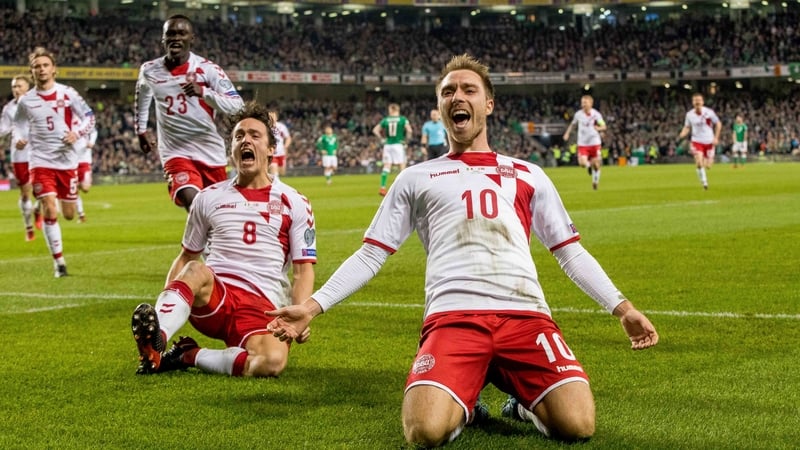 KNOWN FOR: The Little Mermaid
FUN SOCCER MAN: Christian Eriksen
PREDICTION: I was a little disappointed to learn that there are no actual Great Danes on Denmark's roster. That could hurt them, but I think they will be alright as long as Christian Eriksen is a very good boy.
3. Peru
KNOWN FOR: Emperor Kuzco
FUN SOCCER MAN: Paolo Guerrero
PREDICTION: Peru made the World Cup for the first time in 36 years. They be knocked out in far less time.
4. Australia
KNOW FOR: Shrimp on the barbie
FUN SOCCER MAN: Tim Cahill
PREDICTION: Tim Cahill is 38 years old, and doesn't even play on a top-flight team anymore. That should tell you everything you need to know about Australia's chances.
Group D
1. Nigeria
KNOWN FOR: E-mail scams
FUN SOCCER MAN: John Obi Mikel
PREDICTION: Look at those kits. Nigeria might just win the whole thing in those bad boys. I told Joe to buy me one while he's in Africa.
2. Iceland
KNOWN FOR: Synchronized clapping
FUN SOCCER MAN: Gylfi Sigurðsson
PREDICTION: The Icelandic roster is just a minefield of names I can't pronounce. Luckily, they make up for that with a neat little slow clap that's accessible for anyone, regardless of rhythm.
3. Argentina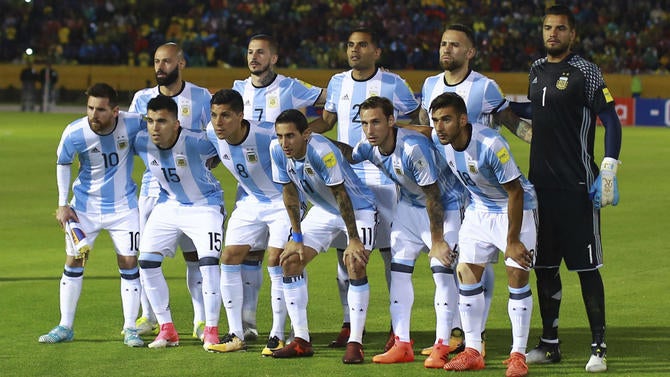 KNOWN FOR: Being a safe haven for Nazis
FUN SOCCER MAN: Lionel Messi
PREDICTION: As much as I would revel in Spain's failure, the story of Argentina is a little more depressing. Lionel Messi, one of the greatest players the sport has ever seen, has been unfairly painted as a failure on the world stage. He even contemplated hanging up the boots before this tournament. I don't feel good about it, but I see an early exit.
4. Croatia
KNOWN FOR: Looking like picnic tables
FUN SOCCER MAN: Luka Modrić
PREDICTION: It seems like Croatia has been a dark horse for about a decade, but their window might finally be closing. They have world-class talent, but Group D might be too strong.
Group E
1. Brazil
KNOWN FOR: Carnival, Favelas
FUN SOCCER MAN: Neymar
PREDICTION: It will surprise no one that Brazil is one of the favorites in the World Cup. They will be looking to overcome the devastating 7-1 defeat at home in 2014. I think they will be just fine.
2. Costa Rica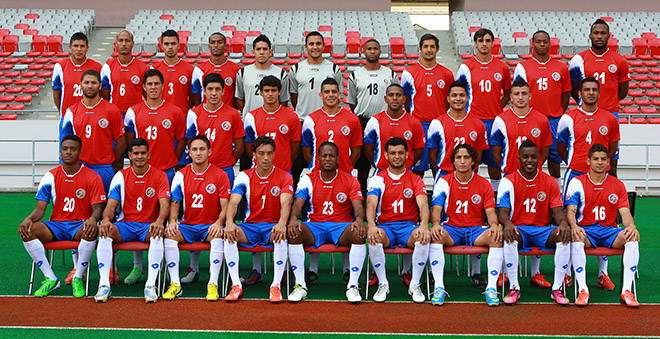 KNOWN FOR: Being that place everyone you know has taken a vacation to
FUN SOCCER MAN: Keylor Navas
PREDICTION: Costa Rica was a fun surprise in 2014, and I think they can keep that momentum going. Plus, I can always respect a team whose best player is the goalkeeper.
3. Switzerland
KNOWN FOR: Chocolate, Nazi gold
FUN SOCCER MAN: Xherdan Shaqiri
PREDICTION: A lot of Switzerland's hopes rest on the shoulders of Xherdan Shaqiri. He is more than a capable player, but he might not be enough to overcome the rest of the group.
4. Serbia
KNOWN FOR: Basketball
FUN SOCCER MAN: Sergej Milinković-Savić
PREDICTION: I know almost nothing about Serbia. I'm sure it is a lovely place.
GROUP F
1. Germany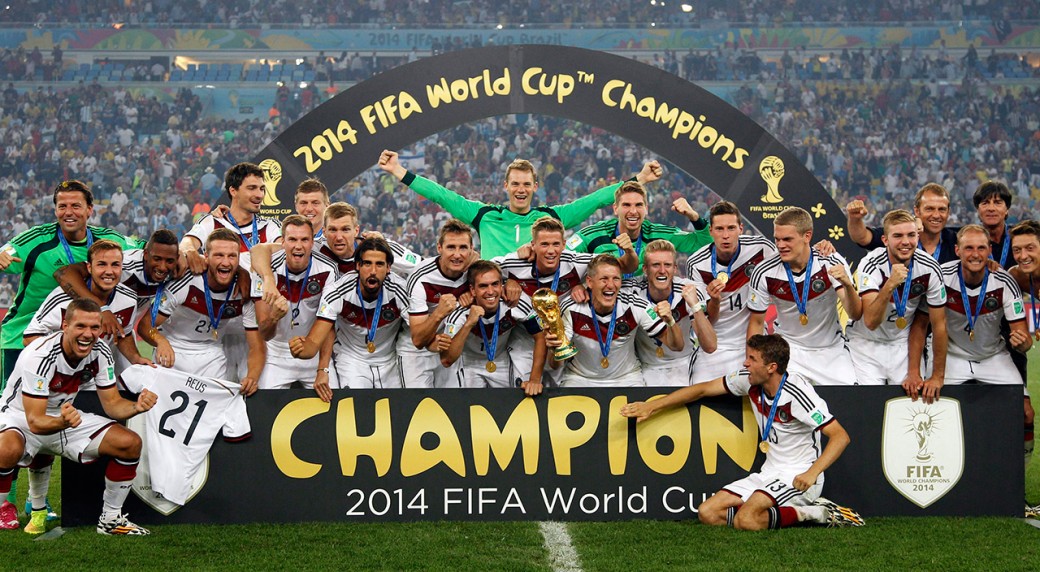 KNOWN FOR: That time they tried to take over the world
FUN SOCCER MAN: Mesut Özil
PREDICTION: The defending champions were rewarded with the most entertaining group in the World Cup. All four teams can score almost at will. Not that Germany will have any trouble, they are primed and ready to win the whole thing.
2. Sweden
KNOWN FOR: Tall blondes, House music
FUN SOCCER MAN: Emil Forsberg
PREDICTION: Sweden will be participating in the World Cup without the man who has become synonymous with soccer in the country. Luckily for the Swedes, our lord and savior Zlatan Ibrahimovic will be is Russia to watch them play. They will advance out of the group if they can channel his divine inspiration.
3. South Korea
KNOWN FOR: Being the good Korea
FUN SOCCER MAN: Son Heung-min
PREDICTION: Son Heung-min is a legitimate superstar, and one of the reasons I like tuning in to Tottenham Hotspur matches. Unfortunately, the rest of South Korea's roster doesn't quite seem up to snuff.
4. Mexico
KNOWN FOR: Drug cartels
FUN SOCCER MAN: Héctor Herrera
PREDICTION: Mexico has a reputation as one of the world's premier soccer nations, but their World Cup results of late have not met expectations. The squad Mexico is fielding now doesn't have the kind of awe-inspiring star power to suggest they are any kind of threat in 2018.
Group G
1. England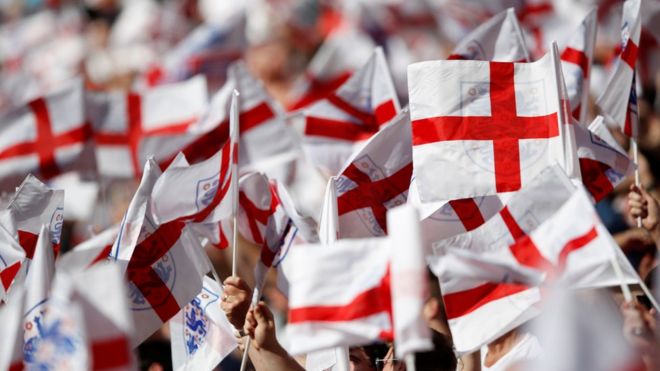 KNOWN FOR: Bad teeth, Stilted emotions
FUN SOCCER MAN: Harry Kane
PREDICTION: Perennial disappointment England is trying to regain the form that won them a World Cup in 1966. This is the best roster they've had in a while, with Harry Kane coming into the tournament in stellar form. And, why not, I'll say they knock out Brazil in penalties.
2. Belgium
KNOWN FOR: Bruges
FUN SOCCER MAN: Eden Hazard
PREDICTION: This may be Belgium's last chance to be this good, so it will be paramount that they take advantage of it. Eden Hazard and absolute unit Romelu Lukaku form a formidable striker tandem. It will be fun to watch them go to work.
3. PANAMA
KNOWN FOR: A canal
FUN SOCCER MAN: Román Torres
PREDICTION: A man, a plan, a cat, a ham, a yak, a yam, a hat, a canal – Panama!
4. Tunisia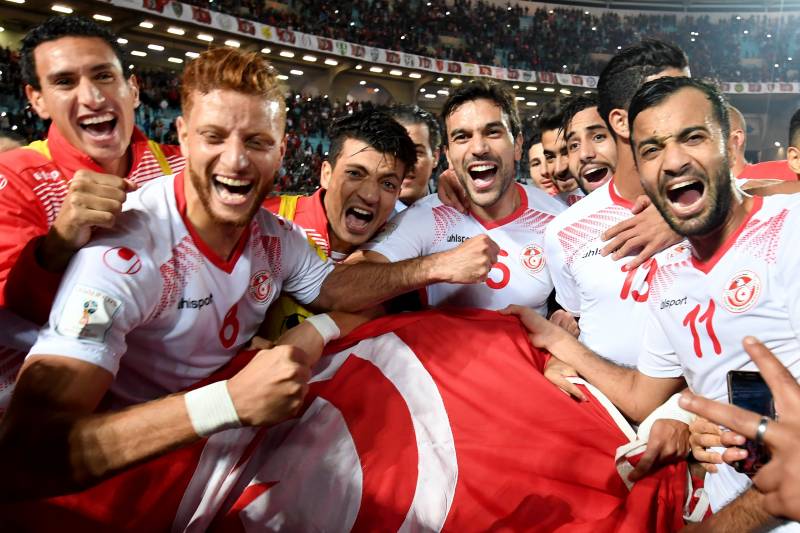 KNOWN FOR: Making me Google Tunisia
FUN SOCCER MAN: Wahbi Khazri
PREDICTION: After losing Youssef Msakni to a knee injury, Tunisia is going to have to dig deep to not lose every game they play in Russia. I'd wish them luck, but it won't help.
Group H
1. Colombia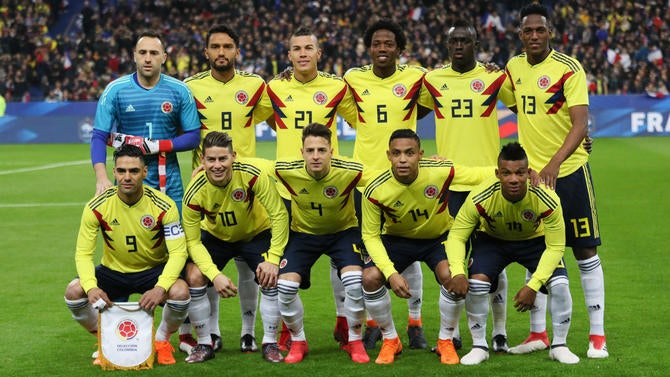 KNOWN FOR: Cocaine
FUN SOCCER MAN: James Rodríguez
PREDICTION: James Rodríguez was the breakout star of the 2014 World Cup, parlaying that success into contracts with Real Madrid and Bayern Munich. Now, James returns to the world stage, ready to lead Colombia to first in their group.
2. Senegal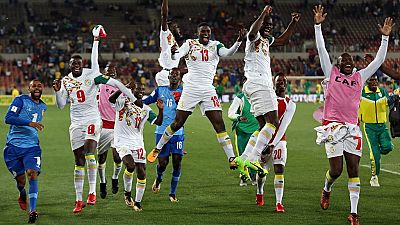 KNOWN FOR: Al Roker's ancestral roots
FUN SOCCER MAN: Sadio Mané
PREDICTION: Sadio Mane is coming off his best season as a part of Liverpool's three-pronged attack. With his big game experience, Senegal should be one of four African nations to make it out of the group stage.
3. Japan
KNOWN FOR: Daisuke Matsuzaka
FUN SOCCER MAN: Keisuke Honda
PREDICTION: Besides Keisuke Honda and Shinji Kagawa, this team does nothing for me. I don't expect Japan to make it out of the group stage.
4. Poland
KNOWN FOR: Jokes about Poland
FUN SOCCER MAN: Robert Lewandowski
PREDICTION: Simply put, Robert Lewandowski has to carry his countrymen through the World Cup. The only question left is, "How many goals can he score?"
The Bracket
1. Germany
2. Uruguay
3. England